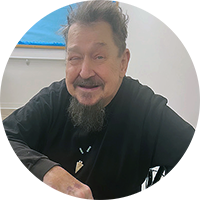 "Roosevelt has been great to me. Nursing is very helpful and caring towards me. Therapy has been a big help. My spine was damaged, and I have been going to therapy for quite some time and, I must say, I feel a lot better. They help by coming to my room, doing exercises with me; they take their time to make sure everything gets done. One of the best parts of this whole building is activities- 'Taco Tuesday' is my absolute favorite!!! The staff members are welcoming and there is always something fun going on at Roosevelt."
– Alan Rosenkaimer
---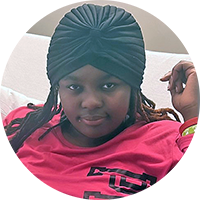 "My stay here at Roosevelt has been great, the staff and nursing are very helpful to me. I spend a lot of time doing activities. I like bingo, karaoke and movie day. Dining downstairs, I get to be around other residents. We listen to music and eat all kinds of food that the loving staff cater to us. Therapy is awesome there; they are very nice and motivate you to do better."
– Kija Williams
---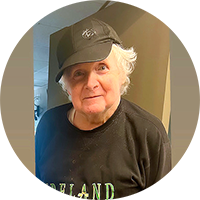 "Roosevelt is a good place for rehab and short and long-term care. I am a resident who is here long-term, and so far, my experience has been great! Nursing is very good, and the staff is friendly. I like to spend most of my time in my room watching TV, but I also like activities, especially water ice and pretzel day. The kitchen staff is friendly. I like the fact that I get the option to eat in my room, or when I'm feeling lonely, I can join the residents and staff in the dining area. I love that I can be free to walk around so I'm never bored."
– John White
---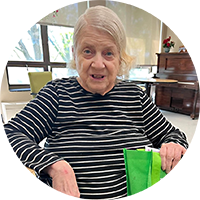 "Roosevelt has been great. The nurses and aides are very nice to me. They help me quickly. The staff around the building is wonderful. There's staff that take me downstairs to do activities and Bingo is my favorite! I like listening to music, especially when the entertainers come to sing and do parties. I recommend Roosevelt for your loved ones!!"
– Elisa Malaspina
---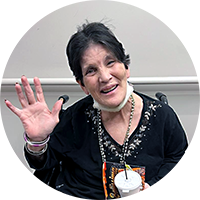 "First, I want to mention the nurses that are up on the floors daily, and the aides attend to me well!! If I need water or anything they quickly get it for me. The activities department is my favorite. Two of my favorite things are water ice and pretzels. We hear music or watch a movie and it's a very nice environment! It can change your mood from being upset to being happy in no time. The staff is great, always smiling and greeting me. This is a great place to stay long-term, even short-term. Roosevelt is very welcoming. Come and check it out yourself!"
– Betty Torres
---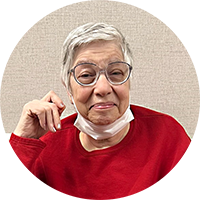 "Thank you, Roosevelt, for being so kind to me! Everyone here has been a pleasure. Nurses are wonderful and the aides are very nice and attend to me well. The activities department is my favorite, especially when we play Bingo. The residents here are fun to be around and I'm always learning something new. I just love the fact I can come to eat in the lunchroom area. They attend you well and the food is served nice and warm. I even get to choose from the menu which food I prefer. "
– Lois Foster
---
"My mother who is 93 was admitted to Roosevelt Rehabilitation Center from the hospital after pelvic fracture. She spent 10 days in the facility until her discharge home. Over all this time I had a very good and highly satisfying experience with the facility, its staff and dedication to patient care. Even before my mother was admitted to the rehab, I was contacted by Alec Bravershteyn, the Community Liaison for Roosevelt's Russian Program. From that initial phone call, through her entire stay, he became my point person for every question, need and request by my mother or myself. Alec gave me his personal cell number and was answering my calls and texts practically 24/7. This level of service was quite incredible.
My mother is a difficult patient, she has occasional delusions and requires a lot of attention. This attention is especially important at the time of this pandemic, when family visits are not possible. Alec was able to establish full rapport with my mother as he speaks her native language, Russian and could positively influence her attitude. Other staff members – Yehuda Brody – also gave me their cell numbers and responded to my calls/texts within minutes. And all my interactions with the rehab personnel were friendly and demonstrated their willingness to help.
Upon her release from the hospital my mother could not sit or stand up without help of two people. At the initial conference call we set up the rehab program goal for her to be capable of being helped by a single healthcare helper (the service she had before the injury). This goal was successfully achieved within a short period of her stay. I highly appreciate the professionalism of Roosevelt Rehabilitation personnel and am very thankful for the level of service and personal passion and compassion to their patients.
Best Regards,"
YURI KAZAKEVICH
---
I ALWAYS RECOMMEND ROOSEVELT!
"Roosevelt is great for many reasons. One, because it is a great location! It's in the center of everything and is an easy commute for all of my friends and family. Two, the staff at Roosevelt take extremely good care of me. Therapy is by far my favorite part of Roosevelt! After only working with my physical therapist, Tim for a few weeks I felt confident walking around with barely any help. I always recommend Roosevelt! Actually, my neighbor asked me if I knew a good rehab and I let him know of Roosevelt. He actually ended up coming here and being my neighbor down the hall!"
– Ronald Ruffin
---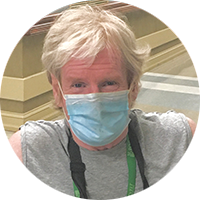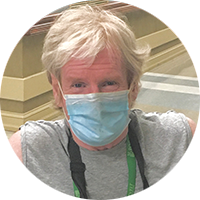 "When I came from the hospital to Roosevelt I was completely laid up in bed with broken ribs. I was so weak, I could barely sit in a wheelchair. I came here to get physical and occupational therapy, and within a few days I felt my muscles getting stronger. PT walked me through every exercise and was very patient with me. I came in a wheelchair and now I'm able to use the walker!
The entire staff focuses on you and your injury, and bends over backwards to help you get to the best you can be."
– Stephen Chesna
---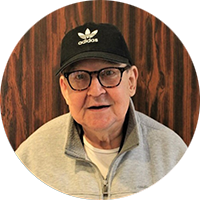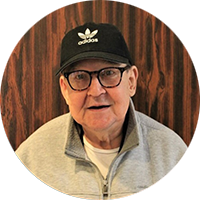 "The staff at Roosevelt are friendly and extremely helpful!
They are always informative and adaptable to my needs. They take care of everything right on the spot, like setting up doctor appointments, transporting to and from, and seeing physicians right in my room. "Classy" is what I think of when I hear Roosevelt!"
– Alan Rosenkaimer
---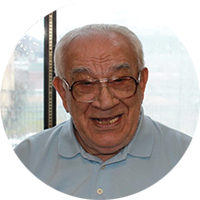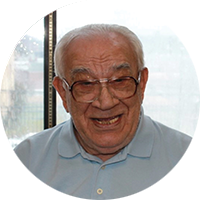 The NEW Roosevelt is a wonderful place!
"I love everything about Roosevelt from the moment I walked in the front door!
I've been to other facilities before and nothing compares. The building is beautiful and the staff is wonderful. Everyone is extremely kind and attentive. Matt in activities is the best! He goes above and beyond, helping with everything from fixing my cellphone to making me smile."
WITH GRATITUDE,
– Mr. Dogas
---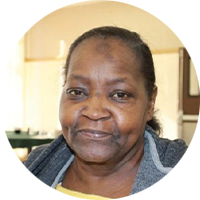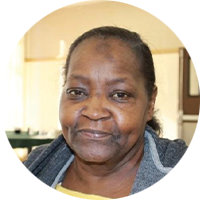 "Before I was admitted to Roosevelt I couldn't walk and I was extremely frustrated. The team at Roosevelt has helped me in so many ways. Rehab has taught me how to do things that I never thought I could do! Alex and Ravi are the best! I'm so glad I chose the NEW Roosevelt for my recovery! Thanks to them I am making great progress!"
– Shelley Murdock
---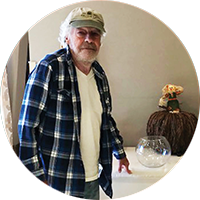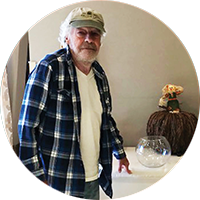 "I had the pleasure of rehabilitating at Roosevelt! The staff was so great to me – they were both nice and attentive. From always responding to my call bell to amazing activities to enjoy, I appreciate everything they did for me.
I'm so glad they were here for me!"
– Donald Yohe
---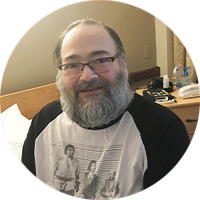 "The entire staff is great, right down to housekeeping! I love Teddy the driver. He's one of the good ones. He takes care of me on my trips to dialysis, and always knows to bring me a blanket because I get cold. I have to say, I've definitely progressed. Before I couldn't get to the bathroom without getting winded, now I can walk to therapy with no problem. I can even do 15 minutes on the bicycle now!
Thank you Team Roosevelt for making a difference in my recovery!"
With Gratitude,
Steven Furman
---