Dr. Joby Jacob
Medical Director
Dr. Scott Pfeffer
Cardiac Director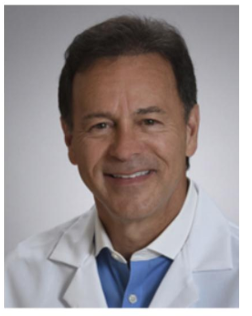 Our physician-led comprehensive cardiac care under the direction of Dr. Scott Pfeffer is focused on helping patients achieve the most active life possible, despite any cardiac diagnosis and physical limitations. Dr. Pfeffer graduated from the Philadelphia College of Osteopathic Medicine and is affiliated with Nazareth Hospital and the Bucks, Frankford, and Torresdale campuses of Jefferson Hospital. He brings over 35 years of cardiac-based experience to the facility.
Dr. Michael Korman
Pulmonary Director
Dr. Korman is a pulmonologist with over 40 years of experience in the medical field. He is a graduate of Thomas Jefferson University and has extensive experience in Pulmonary Vascular conditions, Obstructive Lung Disease, and Sleep Apnea.
Dr. Alex Mepari
Russian Attending Physician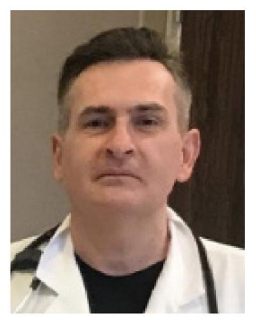 Dr. Mepari is an internal medicine specialist with almost 30 years of experience and graduated from Tbilisi State Medical Institute in 1994. He is affiliated with Jefferson Abington Hospital and Holy Redeemer Hospital.
Dr. Hemanth G. Neeli

Hemanth Neeli, Co-Founder of IHP has extensive operational experience in inpatient services across various clinical settings for the last 5 years. He is an expert in analyzing and implementing process improvement measures that produce results for patients. He has studied the changing landscape of inpatient services and made strategic changes in operations to adapt to those changes. He is laser-focused on excellent patient experience and has created numerous tools and education materials to achieve the same. He is board-certified in Internal Medicine and has a passion for promoting medical education.
Dr. William Carey Vemula

William Carey Vemula, a results-driven healthcare administrator and Co-Founder of IHP with a successful record of leadership experience and achievements as a Board-Certified Internal Medicine Physician, Co-CEO, Chief of Hospitalist Division, Hospitalist Director, and Academic Hospitalist of Jeanes Hospital, Temple University. His experience is supported by an MBA with a healthcare administration emphasis. Dr. Vemula can leverage extensive clinical experience, healthcare business acumen, proven leadership ability, and management skills to optimize patient care, quality, and overall performance for a department, hospital, or skilled nursing facility in either an academic or non-academic setting.