Dr. Umar Farooq
Medical Director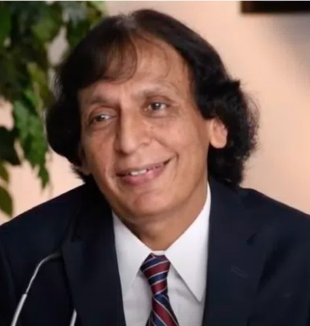 A respected physician and certified medical director for skilled nursing facilities, Dr. Farooq is board certified in internal medicine and medical acupuncture. He is the owner, CEO, and medical director of Bensalem, PA-based Knights Medical Associates (KMA), a private internal medical and primary care medical practice, which incorporates a holistic approach to health.
Dr. Farooq is a Diplomate in internal medicine with professional accolades including honors as a "Top Doctor" by Philadelphia Magazine in 2018, 2019, and 2020, as well as a "Top Doctor" by Castle Connolly, consecutively for the past eight years. He earned his degree in medicine and surgery from Rawalpindi Medical College in Pakistan and completed residencies in internal medicine at Lutheran Medical Center in Cleveland, Ohio, and Abington Memorial Hospital in Abington, PA. In addition, Dr. Farooq served as a Fellow in pulmonary medicine at the Graduate Hospital in Philadelphia.
Dr. Farooq is a Member of the American Medical Directors Association, American College of Physicians, and American Academy of Medical Acupuncture. Active in the community, he serves as chairman of Reaching & Empowering Communities of Philadelphia and as a PA Councilor of the Association of Physicians of Pakistani Descent of North America. Recently, Dr. Farooq has been appointed by the Bucks County Commissioners to chair the soon-to-be-announced New Americans Advisory Commission. The role of the commission is to foster interracial and interethnic communication between first- and second-generation Americans and guide new immigrants in the county to the path of success.
Dr. Scott Pfeffer
Cardiac Director
Dr. Michael Korman
Pulmonary Director
Dr. Alex Mepari
Russian Attending Physician
Dr. Hemanth G. Neeli

Hemanth Neeli, Co-Founder of IHP has extensive operational experience in inpatient services across various clinical settings for the last 5 years. He is an expert in analyzing and implementing process improvement measures that produce results for patients. He has studied the changing landscape of inpatient services and made strategic changes in operations to adapt to those changes. He is laser-focused on excellent patient experience and has created numerous tools and education materials to achieve the same. He is board-certified in Internal Medicine and has a passion for promoting medical education.
Dr. William Carey Vemula

William Carey Vemula, a results-driven healthcare administrator and Co-Founder of IHP with a successful record of leadership experience and achievements as a Board-Certified Internal Medicine Physician, Co-CEO, Chief of Hospitalist Division, Hospitalist Director, and Academic Hospitalist of Jeanes Hospital, Temple University. His experience is supported by an MBA with a healthcare administration emphasis. Dr. Vemula can leverage extensive clinical experience, healthcare business acumen, proven leadership ability, and management skills to optimize patient care, quality, and overall performance for a department, hospital, or skilled nursing facility in either an academic or non-academic setting.