Roosevelt Rehabilitation & Healthcare Center
>
News
>
Christmas in July!
Christmas in July!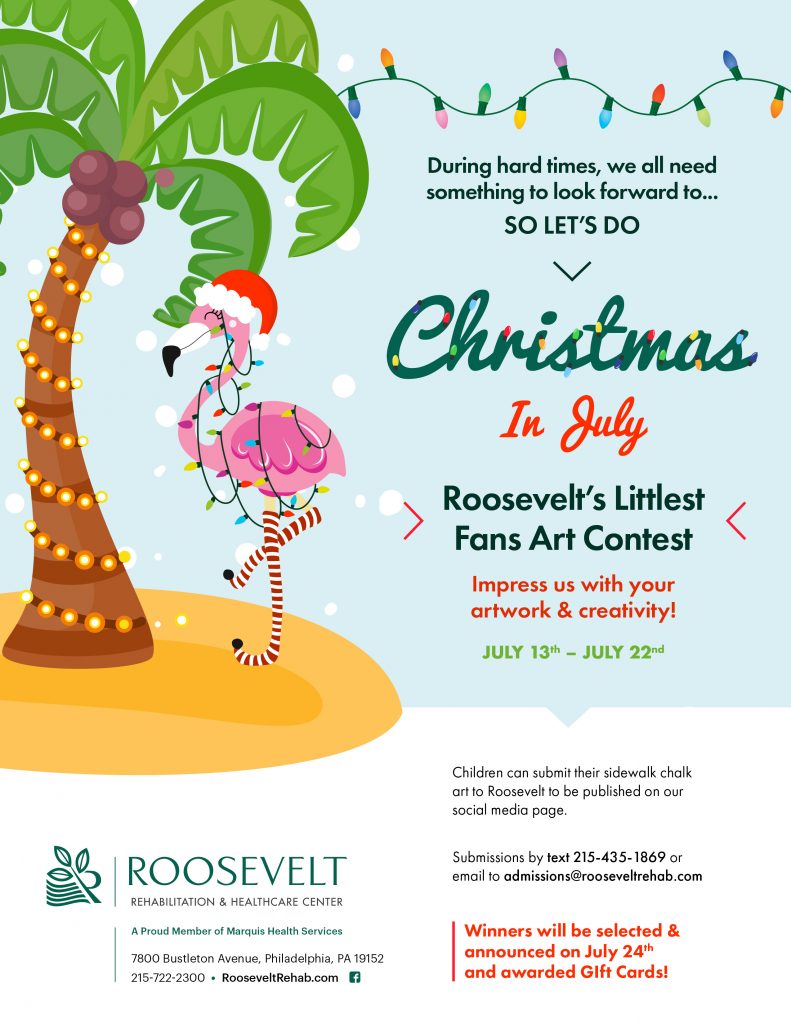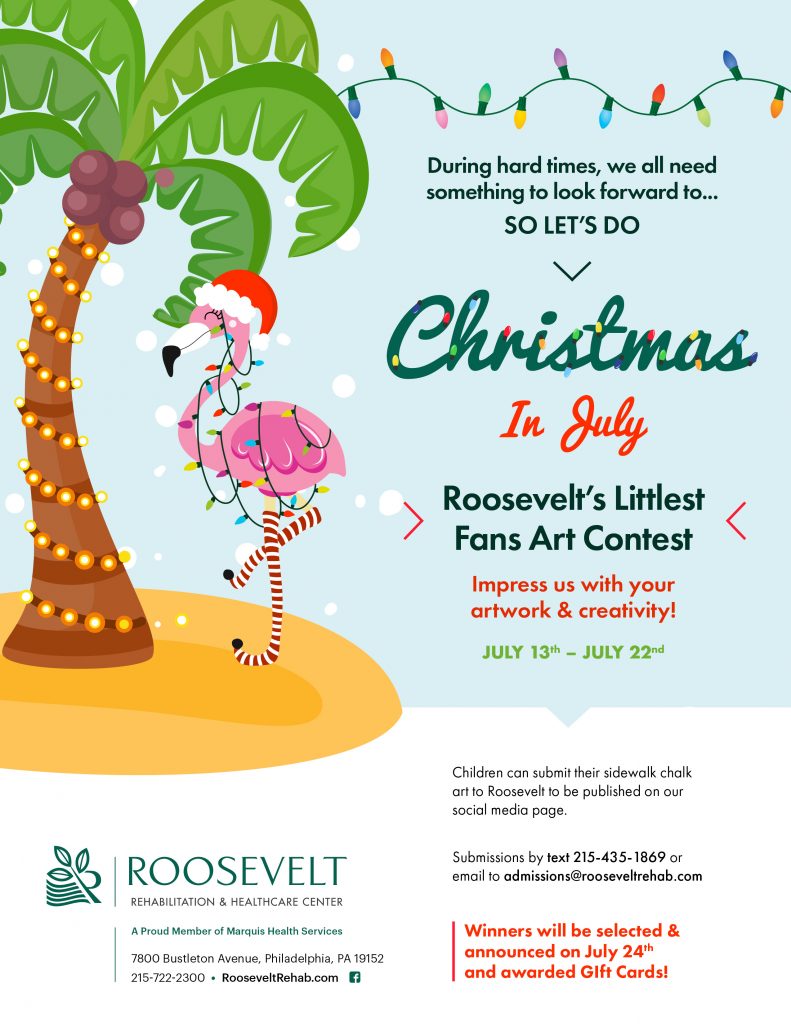 During hard times, we all need something to look forward to… SO LET'S DO
Christmas in July!
Roosevelt's Littlest Fans Art Contest
Impress us with your artwork & creativity!
JULY 13th – JULY 22nd
Children can submit their sidewalk chalk art to Roosevelt to be published on our social media page.
Submissions by text 215-435-1869 or email to [email protected]
Winners will be selected & announced on July 24th and awarded GIft Cards!